This CRE research theme aims to improve the understanding and management of complex and frail patients with chronic kidney disease, with a particular focus on renal supportive care, palliative care, primary health care, nursing models of care, and chronic kidney disease self-management.​
Keeping Kidneys Program 
Patient self-management of CKD
Making Choices: a decision aid for patients 
Coleman, S., Havas, K, Ersham, S., Stone, C., Taylor, B., Graham, A., Bublitz, L., Purtell, L., & Bonner, A. Patient satisfaction with nurse-led chronic kidney disease clinics: A multicentre evaluation. Journal of Renal Care 2017;43(1)  DOI: 10.1111/jorc.12189 
CKD symptom burden
Almutary H, Bonner A and Douglas C. Arabic translation, adaptation and modification of the dialysis symptom index for chronic kidney disease stages four and five. BMC Nephrology 2015;16(36). DOI: 10.1186/s12882-015-0036-2
Models of care
Sendall M, McCosker L, Crossley K and Bonner A. A structured review of chronic care model components supporting transition between healthcare service delivery types for older people with multiple chronic diseases. Health Information Management Journal. 2016;46(2). DOI: 10.1177/1833358316681687
Kidney supportive care
Self management
Bonner A, Gillespie K, Campbell KL, Corones-Watkins K, Hayes B, Harvie B, Kelly JT and Havas K. Evaluating the prevalence and opportunity for technology use in chronic kidney disease patients: a cross-sectional study. BMC Nephrology. 2018;19:28. DOI: 10.1186/s12882-018-0830-8
23 Mar 2017
2016 Darling Downs Hospital and Health Service Employee Awards
Congratulations to 2016 DDHHS Employee Awards - Advanced Researcher finalist, Dr Sree Krishna Venuthurupalli. 
Dr Venuthurupalli is a Senior Staff Specialist & Consultant Nephrologist based at Toowoomba Hospital, DDHHS and is completing his PhD in Chronic Kidney Disease under the mentorship of Professor Wendy Hoy and Professor Robert Fassett, The University of Queensland (CKD.QLD). Dr Venuthurupalli has more than 18 years experience in the field of Nephrology. He has a significant interest in research including management of Chronic Kidney Disease. He has published in various journals and presented papers at many national and international conferences. He is also a senior lecturer with graduate School of Medicine, UQ with a special interest in teaching.
For more information about the 2016 DDHHSEmployee Awards, find the January-February 2017 DDHHS Staff Connect magazine here.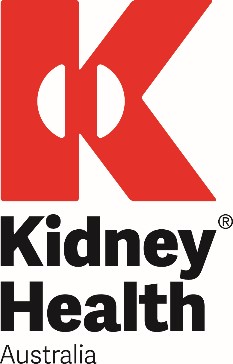 Kidney Health Australia has published a patient booklet on Symptom Management and Supportive Care.
Find out more here.